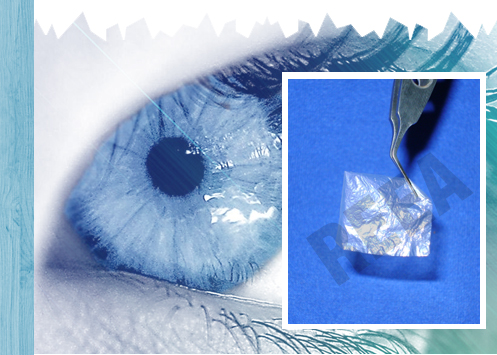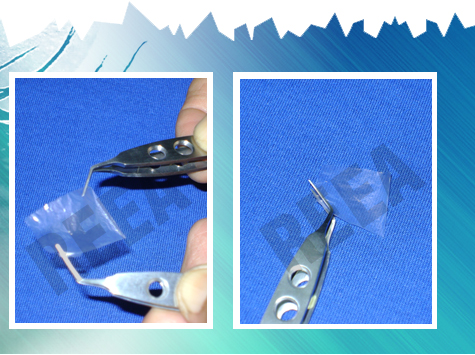 Home
»
Our Products
» PTERYGIUM SURGERY: LYSIS OF SYMBLEPHARON
Pterygium SURGERY: LYSIS OF SYMBLEPHARON
The subconjivital scar tissue is dissected and AM (Amnio Cornea-GraftTM ) is applied to cover areas of defect. The membrane graft is secured to the recipient's conjunctival edge to facilitate epithelial growth over the membrane
PTERYGIUM SURGERIES
AMT (Amniotic Membrane Therapy) is not associated with risk of sclersal necrosis. Low recurrence rates compared to conjunctival autografting. Intraoperative MMC application
ULCERS: INLAY TECHNIQUE
AM (Amnio Cornea-GraftTM) is cut into corresponding size and shape slightly larger than the size of the defect and placed on the defect with the basement side facing up. It is usually sutured on to the cornea.
CORNEAL ULCERS / PERFORASTIONS OR DESCEMETOCELES / PLUG / FILLING PROCEDURE
Base of ulcer/ perforation cleaned made devoid of loose / necrotic tissue. AM (Amnio Cornea-GraftTM) are "filled" into the ulcer bed. It is finally covered with a larger AM (Amnio Cornea-GraftTM) piece and used to bandage the defect. Is placed basement side up sutured to the peripheral cornea.
CONJUNCTIVAL SURFACE RECONSTRUCTION
Used in place of conjunctival graft or mucosal grafts to cover large defects due to the removal of large conjunctival lesions. Provides healthy basement membrane for conjunctival epithelial cell migration and differentiation (temporary substitute). Maintains normal phenotype of goblet cell in the cell population. Have been used after removal of large lesions like ptyergia, conjunctival intraepithelial neoplasia and tumors.