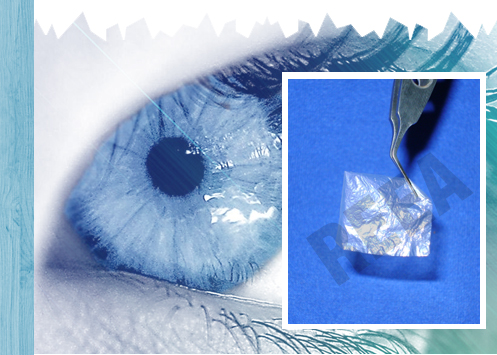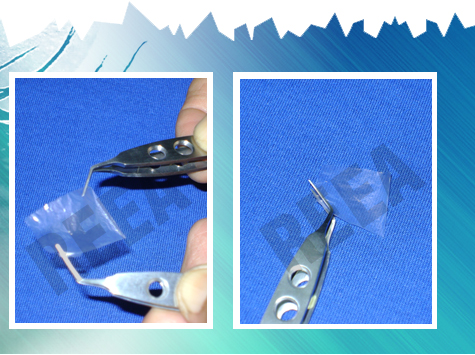 Home
»
Our Products
» CLINICAL CONDITIONS FOR USING AM (Amnio Cornea-Graft
TM
)
CLINICAL CONDITIONS FOR USING AM (Amnio Cornea-GraftTM)
Surgical Repair of eyes with ocular surface disorders:
Chemical Burns
Thermal Burns
Ocular cicatricial pemphigoid (OCP)
Steven Johnson Syndrome (SJS)
Extensive symblepharon.
Pterygium surgery.
Ulcers
Peristent epithelial defects and corneal ulcers induced by:
Chemical injuries
neurotrophic keratopathies
chronic inflammation
partial or total LSCD
nonhealing ulcers by bacteria or viral infection.
APPLICATIONS OF AM (Amnio Cornea-GraftTM) IN SURGICAL PROCEDURES:
Due to limited availability of autologous tissue due to removal of large lesions, AM (Amnio Cornea-GraftTM ) is used to conjunctival and mucosal grafting. AM (Amnio Cornea-GraftTM) is sutured on the ocular surface with the basement membrane side up and the stromal side in contact with the underlying tissue. This enables proper adherence of the membrane.
CHEMICAL BURNS AND THERMAL BURNS:
AMT (Amniotic Membrane Therapy) can be used during acute stage of chemical burns. When used as a temporary patch within the first 2 weeks following acute burns of mild to moderate severity. AMT allows for rapid cpithclization of the corneal and conjunctival surfaces and suppression of inflammation minimizing subsequent complications such a symblepharon formation and LSCD. In severe burns AMT (Amniotic Membrane Therapy) can restore the conjunctival surface and suppresses inflammation.
LIMBAL STEM CELL DEFICIENCY:
Ocular surface diseases that can cause LSCD: OCP, SJS, chemical burns, aniridia, chronic contact lens wear and multiple surgeries involving the limbal area.